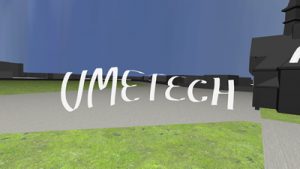 From  13 to 17 of November, Lille IMT Douai hosted a delegation from the Universidad Nacional de Misiones and Universidad Provincial de Cordoba from Argentina for the UMETECH study tour program.
In this training context the students had the opportunity to attend 3D mesh processing frontal courses, become familiar with the virtual reality platform IRCICA and attend the presentation of Innovation Research in the Digital and Interactive Visual Environment.

Moreover, Argentine students have visited the city Of Lille enjoying its cultural riches.